By Charlie Wang |
19
August 2022 |
0
Comments
H-Lift ISO 9001 Certificate Renewed
ABOUT ISO 9001 CERTIFICATE
We are pleased to announce that our ISO 9001:2015 certificate has been renewed and it is good for a period of three years.

With ISO 9001 certification by Lloyd's Register Quality Assurance (LRQA), LRQA carries out surveillance audit every year for the continuous improvement of the Quality Management System. ISO 9001 certification has been achieved by more than 1 million organisations worldwide – making the standard arguably the most important piece of business literature ever written. LRQA prides itself in being one of the leading global providers of certification, validation, verification and training services for international management system standards.

OUR MISSION:
To support customers across the globe with the safest and most reliable lifting and load securing equipment.
To be the trusted name in quality lifting and securement products and services by dedicating ourselves to customer satisfaction while providing exceptional value.
OUR VISION:
To deliver unmatched satisfaction and value to every customer.
OUR VALUE:
Reliability
Integrity
Safety
Dedication
Innovation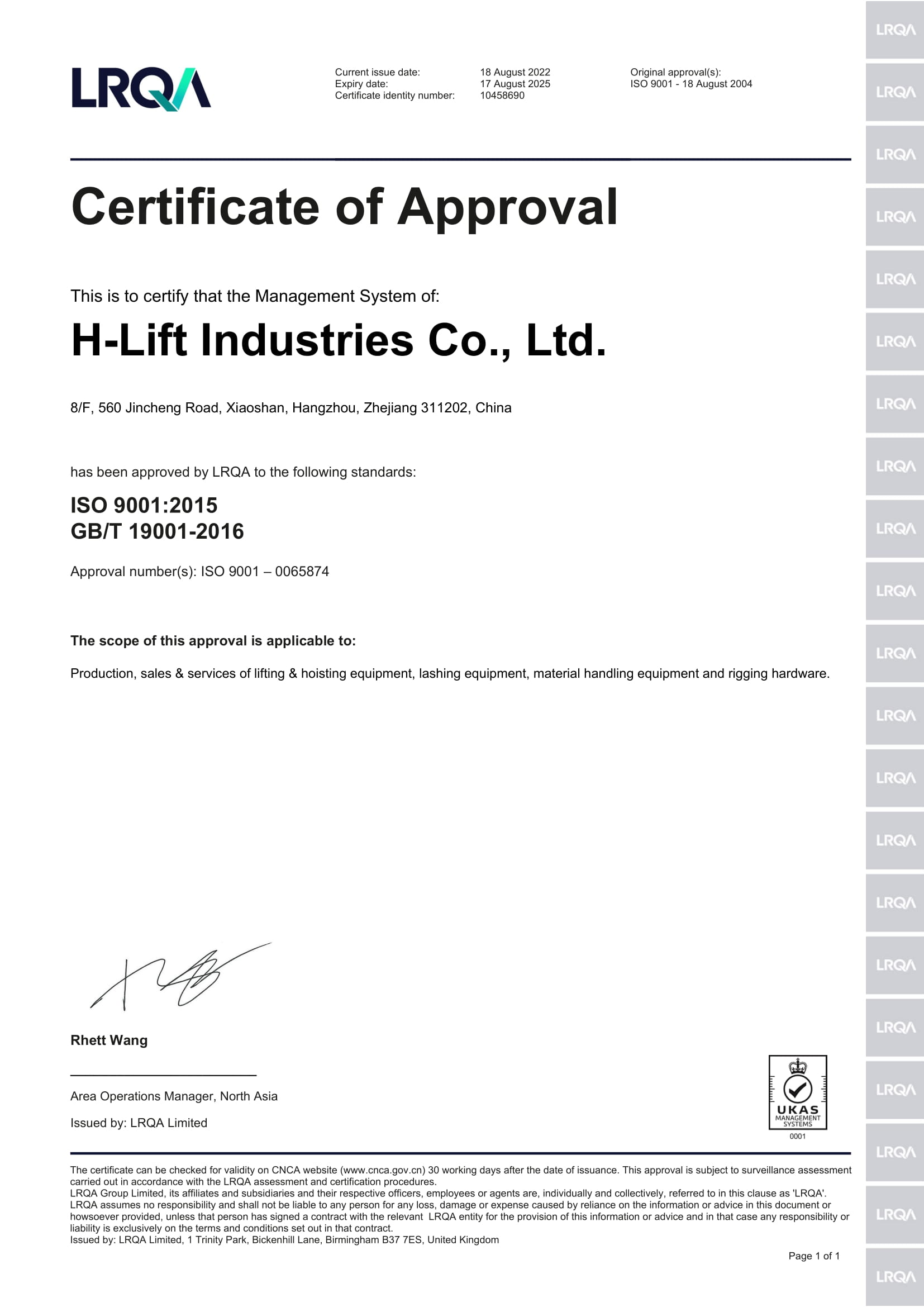 Leave a Reply
Your email address will not be published.Required fields are marked. *