By Charlie |
07
January 2023 |
1
Comments
Polyester Lifting Sling
Polyester is a synthetic material that is extremely light weight and when made into lifting slings makes a very cost effective lifting sling. The material is soft to touch (hence soft slings) and therefore is less likely to cause damage to the goods when they are lifted and will not cause the type of injuries to the user associated with wire rope sling, for example cuts caused by broken wires, manual handling or impact injuries. Synthetic polyester slings are much lighter weight than both wire rope or chain slings and therefore this type of lifting sling is much easier to handle.
Polyester slings are much cheaper than alternative slings made from other materials and usually are lighter, more flexible and have a greater factor of safety, though they do have less abrasive resistance. This can be overcome by using a wear sleeve made from either polyester or from polyurethane. The polyurethane can either be wrapped round the sling or bonded onto the surface of the sling. Further protection can be offered by using steel end fittings (Joker hooks or Grade 80 master rings and hooks) or the use of corner protectors.

If your job requires heavy lifting, then you'll know that a sling is required to lift heavy loads. However, the different types of slings can be incredibly overwhelming, and when working in potentially dangerous conditions, it is vital that you use the appropriate safety lifting equipment for the job to minimise risk. Webbing Slings and Round Slings are two of the most popular sling types, but what is the difference between two?

Webbing slings are usually made from polyester, and are designed to lift heavy loads. Our range of polyester webbing slings in particular is suitable for loads from 1 - 10 tonnes. Webbing slings are flexible, lightweight and have a wide bearing surface, which helps protect the load you are lifting. Webbing slings are the most popular type of slings, and their stretchy characteristics help minimise shock loading problems. You'll more than likely find polyester webbing slings in the maintenance department of every manufacturing environment.

Round Slings are an endless loop of yarns, covered by a woven tubular jacket. Our range of round slings can lift anywhere between 1 to 100 tonnes, so naturally the round sling is a preferable option if you have to lift a load exceeding 10 tonnes. All of the load-bearing polyester yarns in the round slings have a protective polyester sleeve, ensuring product durability and safety when lifting heavy loads. Each of our round slings has a different weight capacity, so make sure you're ordering the correct product for the weight limit you require to avoid any potential risks.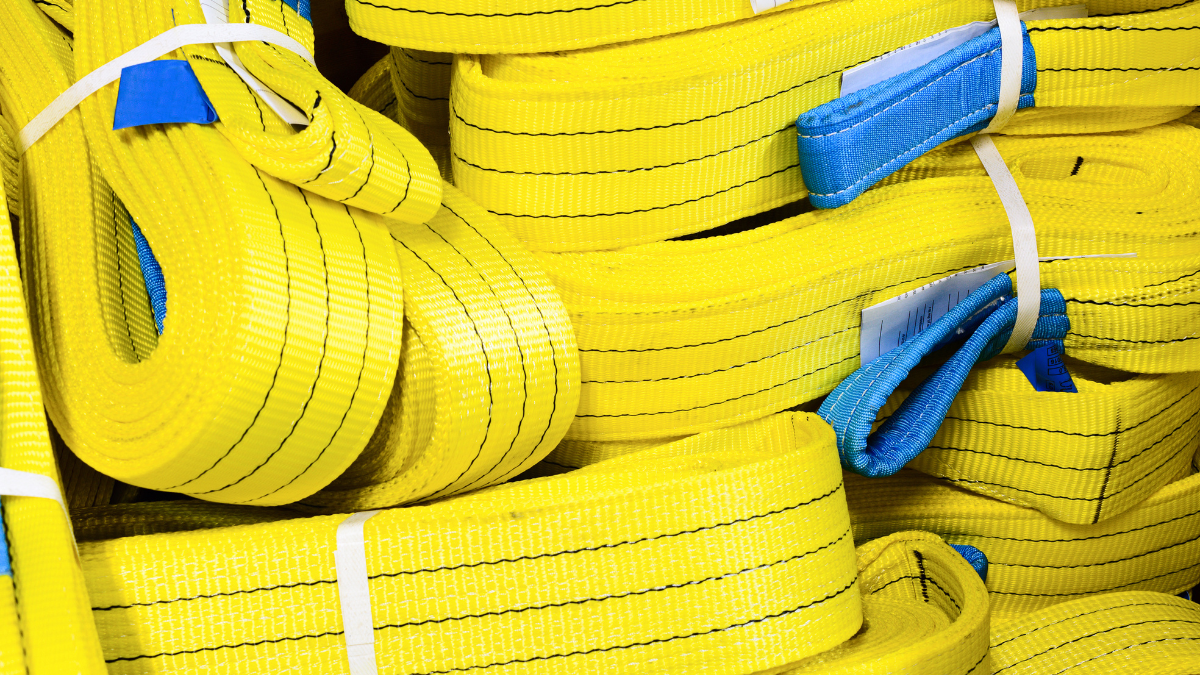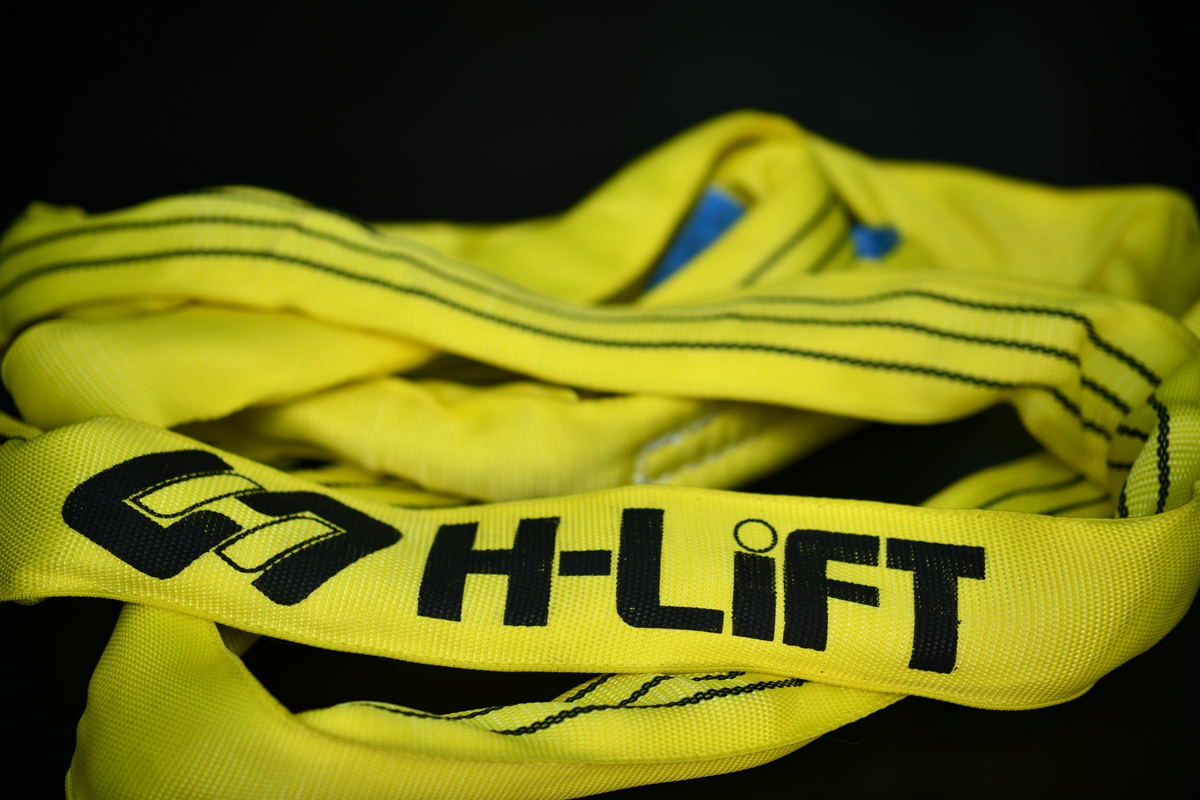 Leave a Reply
Your email address will not be published.Required fields are marked. *