By H-Lift by ChatGPT |
27
February 2023 |
1
Comments
What is a Crane Scale ?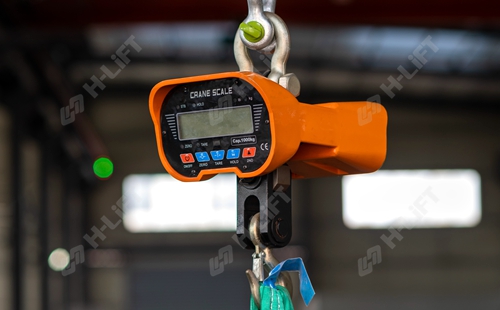 A crane scale is a weighing device that is designed to be suspended from a crane or hoist to weigh heavy loads. It consists of a load cell, which is a device that converts the weight of the load into an electrical signal, and a digital display unit that displays the weight reading.


Crane scales are commonly used in industries such as manufacturing, construction, shipping, and logistics to weigh heavy objects such as machinery, vehicles, and containers. They are useful for determining the weight of objects that are too heavy or bulky to be weighed on a traditional floor scale.


To use a crane scale, the device is attached to the crane or hoist using hooks or other attachment points. The load is then lifted off the ground and suspended from the crane scale. The scale measures the weight of the load and displays the reading on the digital display unit. Once the weight is determined, the load can be safely lowered to the ground.


Crane scales come in a variety of sizes and weight capacities to suit different applications. Some models are equipped with additional features such as wireless connectivity and data logging capabilities, which allow for easy data collection and transfer.
Leave a Reply
Your email address will not be published.Required fields are marked. *